We're data capture experts
.
More than any other period in time, people want to serve themselves, and on their own terms. We help organisations excel online by making it easy for their users to provide them with high quality information.
MyRIFT
Helping Brits claim back tax
We helped RIFT re-imagine their web application, making tax refund claims easier to manage for their customers.
See the case study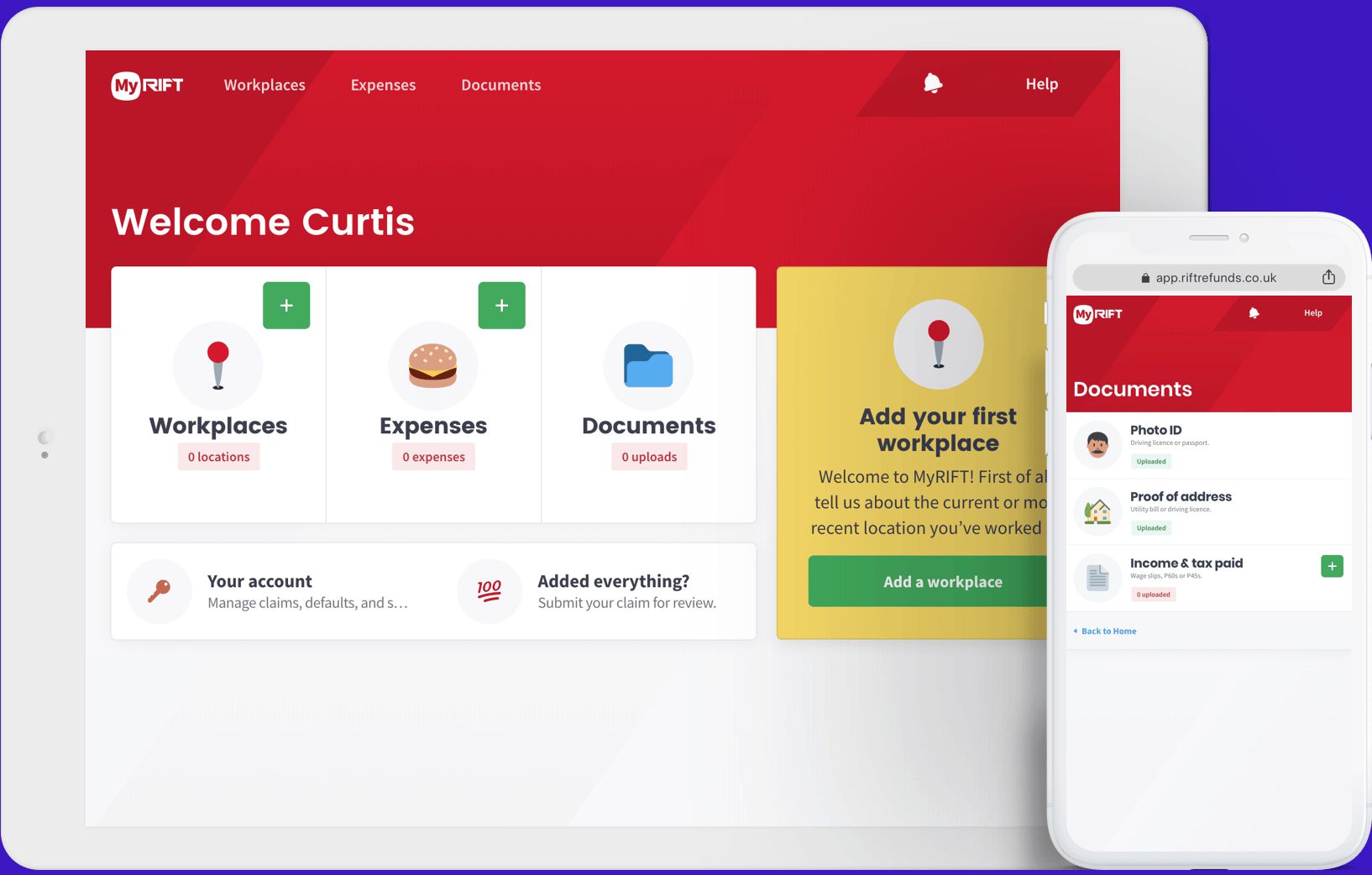 Heha!
Hassle-free travel
Planning trips is tough. We worked with Holiday Extras to create HEHA!, an iOS and Android app to simplify the task.
See the case study